So you think you can blog?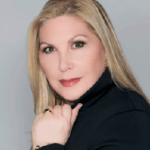 By
Wendy Lewis
/ Posted in
Dermatology
on October 2, 2013
Blogging can be a rewarding, yet time-consuming venture for busy practitioners. Wendy Lewis provides expert tips for creating engaging blog content that boosts your ranking on search engines
Register for free
Register for FREE and get unrestricted access to all news, analysis and peer-reviewed content, and create your own tailored alerts.