Aesthetic plastic surgery: only for grown-ups?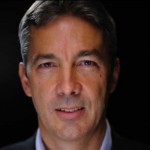 By
Ashley Yeo
/ Posted in
Invasive Treatments
on November 26, 2012
Forty-two percent of otoplasties performed in the US are for people under the age of 18 years. Elective plastic surgery in teens has long been a source of controversy, posing ethical and societal questions. But there are conflicting views on whether case numbers are actually rising. Ashley Yeo reports
Register for free
Register for FREE and get unrestricted access to all news, analysis and peer-reviewed content, and create your own tailored alerts.